<![if !vml]>
<![endif]>
---
Health Impacts
In 2009, Peel Health, with St. Michael's Hospital Centre for Research on Inner City Health built a Healthy Development Index for assessing the health impacts associated with development proposals. The proposed Peel Healthy Development Index (HDI) is a framework to provide consistent, quantifiable standards to inform planning decisions.
Local Communities Can Shape the Health of Their Residents - Toronto Public Health has created a series of reports on how local communities shape the health of their residents. Included in the series are The Walkable City and Road to Health. Visit their website for a list of the other reports in the series.
What's New!
Sustainable Communities Conference and Trade Show – Join hundreds of communities across Canada as they come together to share their experience and strategies, for sustainable community development. Join the forum for municipal sustainability champions February 2013 in Windsor.
SAVE THE DATE: Help advance the Green Economy in the GTA. Participate in Clean Air Council's Green Economy Summit - Friday October 26th, 2012.
<![if !vml]>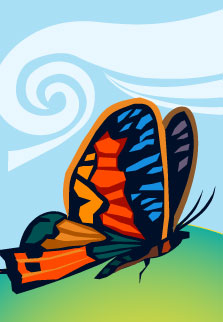 <![endif]>
---
Natural Resources
This report, Urban Forestry Scan, defines urban forestry, makes the case for the importance of the urban forest, outlines some of the key benefits of urban forests, identifies the actions that are being undertaken by CAC municipalities to grow, manage and protect urban forests; and identifies commonalities and areas for future collaboration and action in order to protect the long-term viability of the urban forest.
Join the Green Infrastructure Ontario Coalition to support the vision for the conservation, maintenance and improvement of green infrastructure across Canada. They have also released a report Health, Prosperity and Sustainability: The Case for Green Infrastructure in Ontario.
<![if !vml]>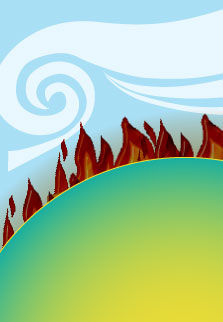 <![endif]>
---
Climate Change and Global Warming
Environmental Guide: Recommended Approach for Assessing and Mitigating the Air Quality Impacts and Greenhouse Gas Emissions of Provincial Transportation Projects This Guide was developed in response to increased demand from provincial and federal regulatory agencies, and the public, to improve the assessment and mitigation of air quality and greenhouse gas emissions associated with provincial transportation projects. It outlines a standardized assessment approach and methodology for both individual and Class EA projects.
Protecting your Community from Climate Change: A Training Program for Ontario Municipalities - Ontario's municipal leaders are the front line for protecting lives and property from the impacts of severe weather with their responsibilities for infrastructure and services. The Municipal Adaptation Training Program has been tailored specifically for municipal decision-makers.
<![if !vml]>

<![endif]>
---
Energy Conservation
Maintaining a clean, modern and reliable electricity system for all Ontarians is this government's number one energy priority. For more information on their activities and plan check out the Ontario's Long-Term Energy Plan.
Ontario's Green Energy Act (GEA) was created to expand renewable energy generation, encourage energy conservation and promote the creation of clean energy jobs.