<![if !vml]>

<![endif]>
Health Impacts
2009 Annual Report of the Chief Medical Officer of Health of Ontario to the Legislative Assembly of Ontario
Health Canada recently completed the analysis of the data from the first year of the Cross-Canada Survey of Radon Concentrations in Homes. Highlights can be found in the Cross-Canada Survey of Radon Year 1 Interim Report. Visit the Simcoe Muskoka District Health Unit for more Radon resources.
What's New!
As part of the Ontario Regional Adaptation Collaborative (ORAC), the Clean Air Partnership is delivering an Intensive Municipal Adaptation Training in climate change adaptation planning for municipal officials in Ontario.
FCM´s has made available presentations and videos from the February Sustainable Communities Conference and Trade Show.
<![if !vml]>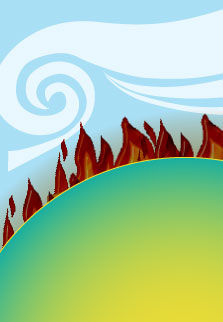 <![endif]>
Climate Change and Global Warming
Minister of the Environment, Jim Prentice, announced regulations that establish more stringent greenhouse gas emission standards for new passenger and light trucks in a press release October 2010.
The Ontario Ministry of Environment released its 39th annual report Air Quality in Ontario 2009 Report which examines air pollution trends.